Who we are
Bringing together and federating training and vocational integration professionals in the Mediterranean
Youth unemployment: a regional challenge
By 2050 in North Africa, this is not less than 300 million of young people who will arrive on the job market*. If the current unemployment rate of these countries – which is for instance higher than 30% in Tunisia in 2019* – does not reduce, this will be 90 million of young people who will be unemployed: the equivalence of the current population of Egypt.
In the North shore countries of the Mediterranean Sea, unemployment rates for the young people and also alarming, with rates close to 30% in Italy or 32% in Spain*. Early school dropout and lack of access to training are among the causes explaining those insertion difficulties. Early school leaving and lack of access to educaion and vocational training are among the structural causes of these integration difficulties.
---
OUR MISSION
Bringing together Euro-Mediterranean actors in vocational integration and training, and promote transnational cooperation,

Building capacity and visibility, drive innovation, accelerate scale-up of innovative and evidence-based initiatives,
To improve the socio-professional integration of young people in vulnerable situations on both sides of the Mediterranean.
---
An international expertise
The Mediterranean New Chance (MedNC) network gathers actors of vocational integration and intergration who, on both shores of the Mediterranean Sea, implement effective solutions to address these issues.
By pooling the strengths and expertise of these stakeholders, the MedNC network aims to reinforce their capacity for action, to replicate solutions that have proven successful at the Mediterranean level and to multiply their impacts. The network also raises and mobilizes support from public authorities.
Combined, the action of the network members benefits to more than 55.000 young people in 9 countries: Algeria, Egypt , Lebanon, Morocco, Tunisia, Spain, France, Italy and Portugal.
Background
2012
Launch of the MedNC network
by the E2C of Marseille, the OCEMO and the AFD
2014
Labelling by the Union for the Mediterranean
4 countries: Algeria, France, Morocco, and Tunisia
2018
Takeover by the IECD and support from the Drosos foundation and the EU (Erasmus + program).
8 countries: Egypt, Spain, Lebanon, and Portugal
2019
A distinction at the Summit of the Two Shores and one new support : CID of Monaco
9 countries : Italy
---
Our financial and institutional partners
---
The Mediterranean New Chance (MedNC) network is a project managed by the Institut Européen de Coopération et de Développement (IECD): an international solidarity organization founded in 1988 and recognized for its public utility.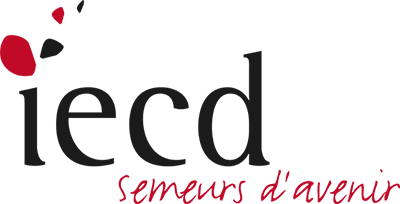 The IECD supports the human and economic development through the education, the training, facilitating young people's access to employment and the entrepreneurship. It is located in 15 countries in the sub-Saharan Africa and in Madagascar, Middle East, North Africa and in South-East Asia, where more than 23 000 people benefited of its action in 2019.
For more information : https://www.iecd.org/
---